Sales Learning & Development, is it a "thing"? In the past, there has been recognition for trainers working in IT, Health & Safety and general soft skills. This week I was introduced to the world of sales training (Through Sales Learning and Development Conference), and it's one to watch.
A few months ago a twitter connection Alex Moyle contacted me. He asked if I had come across the National Sales Conference before.  He then mentioned a side conference called Sales Learning and Development or SLD17. This was for anyone involved in L&D supporting sales. And let's be honest it should be most if not all of us!
So what is the Sales Learning & Development show (SLD17) all about?
This week I attended my first event. There were some 600+ people in the main sales conference and I estimate 70+ in the learning stream. We had a number of speakers cover some interesting topics. Topics I was not expecting:
Building a Learning Culture in Sales – this could have been about any function.
In this session, we heard from 2 speakers. Stephen Walsh, former co-founder of Kineo and Linds Willows from Brother UK.  Both had great stories to say. Much clearer warts and all stories than I have heard at other conferences. No consultant pitch, just what happened from practitioner to practitioner.
Engaging Managers in Delivering Training & Coaching
This time one of the case studies was from LinkedIn. How it was important to have all involved in sales and customer communications to believe that self-development comes first. The examples were clearly talking about sales teams. But this so easily could have been about finance or other operational functions.
Partnering Sales Transformation
The head of Sales for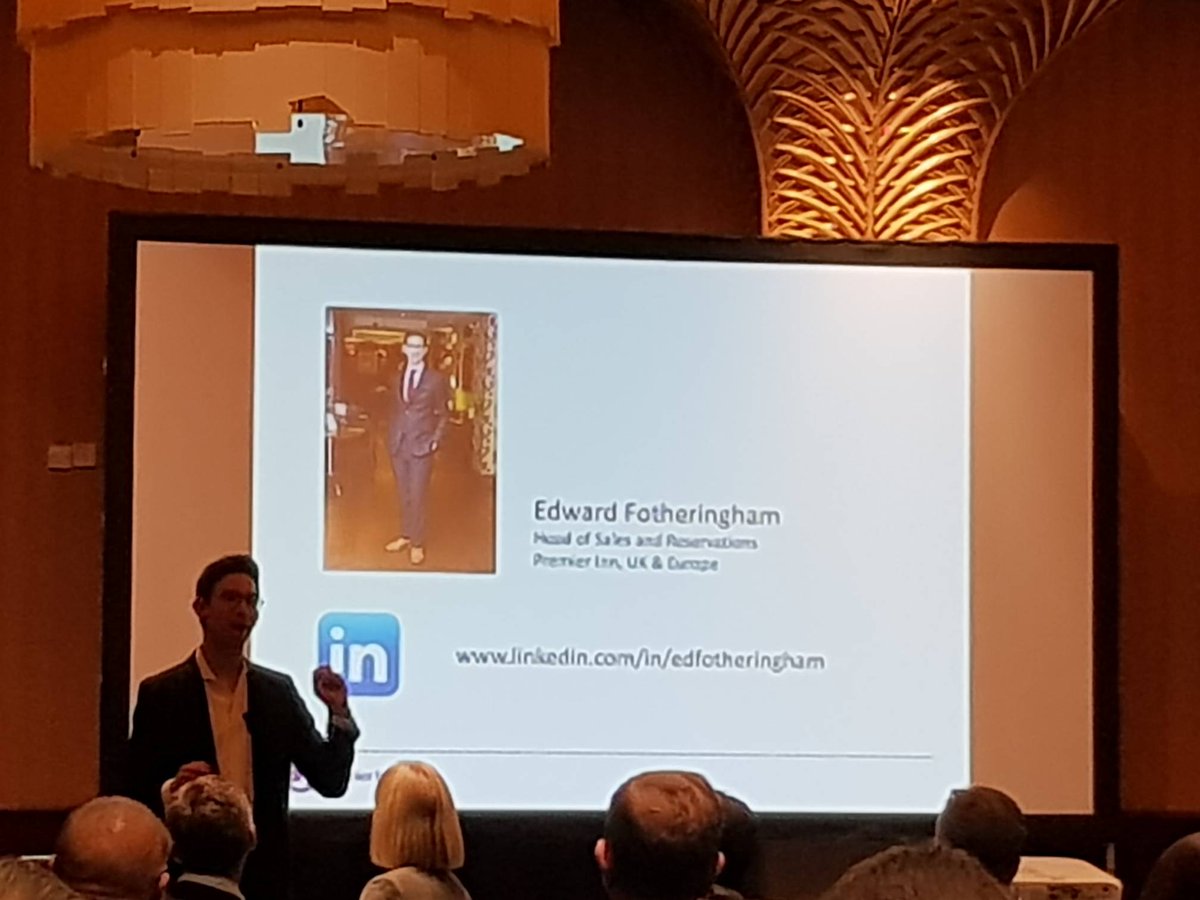 Whitbread, a gentleman called Ed Fotheringham talked about how he could not get his people to engage with any real L&D offered by the business. So made it his business to introduce and drive learning. In his words:
if they are not learning today, they wont be selling tomorrow!
It was refreshing listening to an operational senior manager be passionate about L&D. And that a relatively new head of L&D has joined the firm, and is working closely with Ed to inspire other parts of the business.
It's stuff like this that L&D professionals need to read about and hear.
The closeout session of Sales Learning & Development
This was led by Sir Clive Woodward.  He talked about his time in business, specifically Xerox, and of course his coaching career. he showed us the importance of both data and learning for successful performance.
He outlines what he believed to be the DNA makeup of a champion in any field. That one of the most underdeveloped skills is the ability for professionals to Think Correctly Under Pressure – T-CUP.
He showed us that skill and performance under known situations is not enough. That we need to be prepared for the unexpected. Sir Clive outlines some of the lengths he would go to with his teams to ensure that they were prepared for anything under pressure.
Summary od #SLD17
This was my first time at such an event. It was really refreshing to hear not only from people aligned to what we do, but from a raw operational point of view. It was a great balance of networking, exhibition and sales. There was enough time, and importantly space for all activities in balance. One event I look forward to participating in next year.